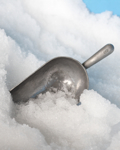 Snow Ice
Ice shaved to the texture of snow. Used for chilling seafood, produce displays, and food buffets. Sold by bulk or ice chest.

Dry Ice
Available in 10 lb. slabs. by special order only. Please contact us for more info. Download a free dry ice brochure.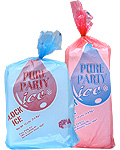 Block Ice
Used for bulk cooling and social events, as well as construction sites. Available in 10, 11, and 12 lb blocks at this time. 35 lb shot blocks (29 x 14 x 5 1/2″) available by special order. Size Dimensions .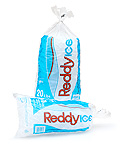 Party Ice
Great for keeping perishable foods cold as well as chilling your favorite beverages. Available in 10lb. and 20lb. packages for home use, parties, special events, recreation, restaurants and bars. No event too large or too small.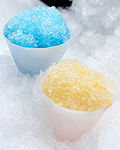 Snow Cones / Raspas
Great for church picnics, school fairs, garage sales, car washes, bake sales, auctions, and fundraising events. Set up a snow cone stand for the hot Texas summer months. Bring your cooler or ice chest to one .